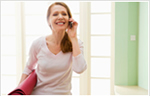 The Sun transits out of fiery Leo and into analytical Virgo today, which puts the focus on work, health and service. From now until September 22, Sun in Virgo can help you get organized in your daily routine and be more efficient in your work habits. If you need to find a job, analyzing your skills may bring insight into a potential job you never thought to pursue.
It's also time to focus on your health by analyzing and improving your diet and exercise regimen. This influence can also inspire you to volunteer your skills to a cause that helps those less fortunate, which will bring satisfaction.
The challenges of Virgo are criticism and perfectionism, so you may need to be extra tolerant of others if they mess up or get under your skin. And don't be too hard on yourself if you make a mistake, either. Access the patience of Virgo and try again.