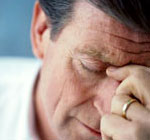 Will he ever leave his wife for you? Married men choose to stay married even when they're cheating on their wives. The mistress makes the marriage tolerable. Yesterday started on a sad note. I received a phone call early in the morning from my best friend, informing me that her husband had been cheating on her for 10 years! That was one phone call I wish I had missed.
My friend was still in that early hysterical stage immediately following the discovery that she had been betrayed by the man she was married to — and shared four children with. She was screaming "I love him more than life itself! I have invested my entire life here with him. Years of care taking, cleaning, cooking — and all that time, he was making love to another woman!" She went silent.
"He made promises of marriage to her!"
"Wait a minute," I said, as I interrupted her. "Marriage?"
"Yes!" she said. "He told her I had cancer, and he explained to her that as soon as I was cancer free, he would come to her "for good," and marry her."
"Ok, calm down." I said. "First off, do you have cancer, Debbie?"
"NO!" she screamed at me.
"How did you get all this information?" I asked.
"The girl that has always done my hair, Linda. She was the one that called me at 3am, asking to speak to Chip. She was drunk and said she was having an affair with him. I confronted him about the affair. He admitted it! I am in shock," she said. "This has been going on for 10 years between them."
I just listened to her while she told me everything. She spent two hours telling me stories about an entire alternate life that Chip had been living with his mistress. Cruises, skiing trips… He had attended all of her family events, even one where they both had 'stood up' for the bride and groom!
Chip and Debbie had been married for 20 years. The entire time that I have known Debbie, she has always portrayed to me a Disney-like picture of her family life.
I wondered silently if she had received any clues? "I am her best friend," I thought. I should just ask …
She slammed the phone down!
Frozen in silence thinking, my thoughts went to my many readings on love and relationships for California Psychics. I have heard this story so many times over the years that I have been reading — including the cancer scam — this couldn't just be a coincidence. Did this theme come from a famous movie?
There have been many other reasons a man has told his mistress he needs time to leave, but most of them could be categorized in the illness area. Mental illness is the one I hear most, then cancer.
Beyond those, I hear the kids are doing terribly (emotional problems) and they need counseling. It is always because of the evil mother who may do away with them if the man leaves. He is so noble to stay and protect them, my client tells me. The 'other women' have been contributing money to these causes as well. In a few cases, the other women are brought to bankruptcy trying to help the new lover solve these issues. Of course this is when they call me asking why he has backed away from them.
What my friend doesn't know is that the other woman usually gets to go on all the vacations. The wife writes those down on his calendar for him as 'business trips!' As the other women are willing to foot the bill also, he is free to go.
Debbie has never been on a trip with Chip in 20 years.
I often hear from women and men who are in the victim role. I truly believe that a person could save themselves and others a lot of grief if they would just make sure their new love was telling the truth. The only way to proceed would be to see the divorce papers.
I recently advised one of my clients to do just that.
If you enable another to escape that pain, more than likely, they will take you up on your offer. It will make their marriage or relationship bearable, and they most likely will not leave it. You will be surprised how fast a man that who really does love you will be back at your door, divorce papers in hand, if you put down the law to him. "No contact until you're legally available."
I am going to be supporting my friend Debbie in her time of need, but I also am going to be waiting for your phone call to me as well, here at California Psychics. Don't settle for next best, there are many awesome, available men out there looking for you, ripe for the picking!