The charming narcissist can devastate just as quickly as he impresses. If you're involved, or in love with one, there are a few things you should consider.
Are You in Love With a Narcissist?
When most of us hear the word "narcissist," we think of someone who spends too much time primping in front of a mirror. While we can all be self-centered from time to time, pathological narcissism is different. The people I talk to who have been involved with pathological narcissists find themselves devastated, trying to put their lives back together as if they had just survived a stroke. The pain and humiliation are indescribable.
Psychologists don't always know why people exhibit narcissistic behavior, but the fact remains: pathological narcissists have no empathy for the people they harm, and often, whether they are conscious of it or not, systematically destroy the ones they are with. Have you been, or are you currently, in love with a narcissist?
Deborah is engaged to Adam after a three-month whirlwind courtship. She's never felt so much attention from a man, although she has noticed that sometimes Adam can be cruel in his judgments—urging her to lose weight and dress differently. She ignores her misgivings, and decides he is critical because he wants her to be the best she can be.
Several weeks into planning the wedding, Adam leaves her a message that he's been having second thoughts and needs some time to think. He stops taking her calls and she never hears from him again. Deborah accepts the fact that her relationship with Adam is over even though she never finds out why. One day a close friend, Becky, informs her that Adam called her recently and asked her out on a date.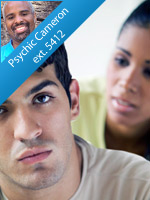 You might be saying, "Who could do that to someone?" A pathological narcissist. It's hard to imagine someone who doesn't share our value system when it comes to hurting others, yet most of us know a Deborah, or have been in her shoes at some time ourselves. If you think you are involved with a narcissist, here are some things to consider.
1. Ask yourself: Is my life falling apart?
If you find that you are suddenly listless where once you were vibrant; doubting yourself when you were confident before you met him—something is wrong. Does he constantly tell you to change, but when you give him feedback, he explodes? When he doesn't call you after a fight are you unable to function as if you were withdrawing from a powerful drug?
2. Count the red flags.
The best defense against a narcissist is trusting how you feel. Your mind may say, "He didn't really mean to hurt me…" but do you still feel constantly attacked? Remember: narcissists engage in a cycle of abuse that is called a "traumatic bond," like someone pushing you off a cliff, and then rushing down to the bottom with a first-aid kit. You're grateful for the help until you remember who pushed you off in the first place. A narcissist will gradually break down your self-esteem with criticism, in order to control you and make you emotionally dependent. Keep track of how many times you make excuses for him.
3. Communicate with people you trust.
If something bothers you about the relationship, tell someone else. Talk to close friends who will give you the truth. If you find you've stopped telling your friends about his behavior, ask yourself why.
4. Get help if you need it.
Realize you may be in emotional, spiritual and—in some cases—physical danger. When you understand you'll never change her, you begin the process of leaving. The relationship a narcissist creates with her partner is extremely seductive and powerful, one you may not be able to break without professional help.
5. Stop all contact.
It may be the hardest thing you've ever done in your life, but if you really want to move on, you have to cut off ALL communication. A narcissist brings you back into the relationship by getting inside your head and manipulating you. Don't let him know what you're thinking. When he comes back to say he's sorry (and he will), stand your ground and do not engage.
Even people who've read all the books can still be taken in by a narcissist. Take all the love you were giving him, and pour it into yourself. Go for long walks, make healthy meals, and surround yourself with friends and family. Depending on how long the relationship lasted, getting over a narcissist can take time, but you will get through it.