"If you're psychic, why don't you pick the lottery numbers"
All of my life I've had the same questions posed to me: "If you're psychic, why don't you pick the lottery numbers"; " If you're psychic, why can't you stop troubling things from happening in your own life"; "If you're psychic, why can't you tell me exactly what's going to happen at every moment for the rest of my life?" Okay, the last one may be stretching the truth just a little, but sometimes that's what it feels like people are saying. I can totally understand these questions coming from someone who doesn't truly understand the complexities of the gift. I'm also truly excited to have this venue to give my explanation. Let's start with my beliefs surrounding the latter question.
All psychics are born with unique talents. Each one senses events, feelings, connections, and predictions in totally different ways. Just because someone says they are clairvoyant does not mean they see things exactly as another clairvoyant may see them. The deciphering of the meanings of these feelings or visions is extremely relevant to the psychics personal background. For example, If I see or sense my father during a reading it tells me that the person I am talking to was probably from a dysfunctional background, because that is what he represents to me. Another psychic may see or sense their father during a reading and interpret that to mean unconditional love and stability because that is what he provided for them.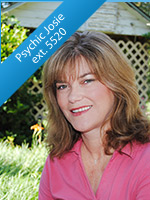 Using the Tarot as another example, if the Chariot card comes up in a reading it can often refer to diligence and perseverance regarding a situation, or being in or out of control of the path you're traveling down, but it can also be interpreted as the possibility of travel plans in the near future. It's dependent upon the client's current situation and the other cards that present themselves in the layout. The psychic has to take all the information they gather and fit that single card into the overall reading.
There are rare incidences when a psychic can literally see exactly what is occurring at that exact moment or in the future as if they were staring a big screen television, but most of the time it is equivalent to the piecing together of a puzzle. The psychic hears a word, senses an emotion, or sees a place or an event, then, through a series of questions and answers to clarify the significance of these things to the client, the psychic can interpret what spirit is trying to convey to the them. There will be times when a psychic is not going to give the client the answers they think they seek, but if they come into the reading with an open heart and an open mind they might just discover things that have lain hidden in their subconscious. Many times a psychic can pick up on truths that the client was not even aware existed.
The same scenario applies to psychic mediums. Many clients come into a reading with a medium expecting to connect with a certain deceased loved one. Unfortunately, that doesn't always happen. Spirits in the other realm often have their own agendas. Some have a more forceful energy and will literally push themselves to the front of the line to communicate with you. At that moment the medium must try to figure out exactly how this person is relative to the client. When the client comes into the reading expecting to hear exclusively from someone else they may not even recognize the spirit that is trying to communicate with them. Please rest assured that as disappointing as it is not to communicate with the one person that was most important to you, it is a true gift to connect with anyone who has passed over and if the client listens closely, they will discover that the information coming through is of the utmost importance.
As you can see, psychic predictions are far from an exact science. Seeing exactly what's happening in every moment of a client's life is not really the true intention of a reading. The most important aspect is picking up on the circumstances, hidden truths, and energies surrounding the client at the time so that they can be more informed and gently guided down the path that spirit intends for them. Everyone can tweak their destiny because free will plays a role in the outcome. It is perfectly okay to ask direct questions and hope for direct answers but remember the most exciting thing that can come from a reading is a true lesson in emotional growth through spiritual awareness. Go ahead keep asking the questions about day to day things in your life, you will usually get the answers you seek, but be sure to listen carefully to the overall message that a gifted psychic will inevitably offer up to you. Those tidbits of information, that may seem off topic to you, can be priceless and will help you later on down the road.
As for the first two questions posed, I can only say what I know from personal experience. When something troubling happens to me or my loved ones and I have failed to predict it in time to stop it, I know that it was simply a lesson that I had to learn. I do my own personal spiritual work and do my best to move past it. Lottery numbers will always elude me because I have always believed that I manifest what I truly need monetarily and have been blessed with enough. Not to mention, on a karmic level, it would feel like cheating even if I did have that kind of power.