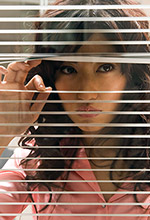 Escape the Jealousy Monster Before It's Too Late!
Is your girlfriend driving you crazy with her jealous ways? Do you wonder if your girlfriend is secretly battling the green monster also known as jealousy? There are some surefire signs that you may notice that might be telling you that you have a jealous girlfriend. Jealousy usually relates to insecurity within an individual, whether they are insecure within the relationship or within themselves. It is best to be aware of these signs so you can stop them from getting out of hand and even prevent a nasty break up or embarrassing scenario. Here are five signs that show if she's jealous and some tips on how to deal with the situation. Jealousy can get out of hand and can ruin significant relationships.
No Female Friends Allowed
If your girl is constantly complaining when you mention one of your female friends, you might have a jealous woman on your hands. If she even gets jealous when you hang out with your sister or mom, you have an even bigger problem to deal with. Everyone should be allowed to have friends of the opposite sex as long as that is where the relationship remains; as friends without strings attached.
A Life Before Me?
If your girlfriend gets upset when you discuss your past relationships, she might be overly jealous. Obviously you had a life before you met her, and she should accept that. The only thing you have to be careful of is overdoing comments about your ex, whether negative or positive. Either way it will show that you are putting too much thought into the past and someone else.
Text Crazed
Do you plan a guy's night and find yourself answering her texts more than enjoying your time with your buddies? While it's nice to get a "miss you" or "thinking of you" text, anything over two texts while you're having guy time is a jealous girlfriend who is checking up on you.
Celebrity Buzz
If you are talking about a beautiful or attractive celebrity and she goes into a jealousy fit and complains, there is a problem. She is a jealous girlfriend. Even though she knows you'll never date the celebrity, she still feels threatened that you find other woman attractive. You're human; you should be able to speak about attractive people whenever you want without a hassle. If she mentions a good looking celebrity at some point, turn the tables and show her how a jealous person isn't too attractive.
At the Water Cooler
If your girlfriend is constantly asking you about your female co-workers and even takes the plunge to drop into your workplace to see what her competition might be in your 8 hour day, she is a jealous girlfriend. It is really important to be aware of this red flag as you truly don't want to be fired over having personal visitors during your work day. Talk about the jealousy issue and say to her that while you appreciate some healthy level of jealousy, extremes won't work for you and you will not stand for it in your relationship.
"The only person you can change is yourself. Learn to accept others as they are or move on." – Rivers ext. 5273