Let Life's Hardships Shape You Into a Better Person
The communications I receive from my callers and colleagues shape much of the writing that I do. I reflect on the problems, topics and challenges that I hear about.
Recently, a lady I know was having deep problems in her life. Her love relationship had crumbled and she had a sick relative to care for. She also had the challenge of moving her residence. All of these things were happening at the same time and she felt overwhelmed. There was no one there to support her emotionally, and she felt very hopeless and alone.
I feel for the people I communicate with, whether they be callers or colleagues. I told this lady that believe it or not, I had been through very similar problems in my earlier life. It was very, very painful. Terribly distressing. I could not find my emotional footing and there seemed to be no logic to the situation when I was trying my best. As the old song goes "If I had no bad luck, I'd have no luck at all!"
It's bad enough to have to emotionally support yourself in a trying time, but worse when you must emotionally support another simultaneously. And I suspected she felt she felt guilty over the breakup in her love relationship, that she could have done more to prevent its failure.
I told her then that she was doing the good things she was meant to do!
I know it to be exhausting, trying to care for yourself, another and work, as well. But I could definitely tell her that this was not for forever, that someone else was coming into her life who would help lighten the load.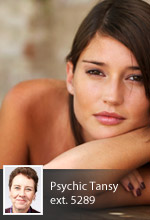 The work we do here at California Psychics can be hard at times. Many of the calls are troubling. I try to draw on the positive feelings that ARE in our callers and enjoy the calls whenever possible. Our callers want answers to their problems but are also interacting with us in other ways.
It was hard for this lady at that time. But I told her that these experiences shape who we are and develop our compassion and empathy for others. Unfortunately, I have never seen that growth occurs as a result of complacency and inertia. Many people do have luxurious lives, never have had to fight for anything, have never suffered great pain and are content with themselves. They have had no need to question, no need to feel empathy for others, and this is foreign to them.
I KNOW that if I hadn't had the experiences I've had in my life, I wouldn't have been able to relate to this lady and express my belief about better times that were coming. I would lack the capacity for empathy and would not have been concerned about easing her pain. There are many people who think "Well, it's not my pain," and that is the end of it for them. But they are losing a great opportunity for growth with this attitude.
This lady was being shaped by circumstances to grow. She was becoming MORE of a person, daily. She carried her load with willing grace.
Even the best of us grow tired!
I have a Christian background, so I must say that I don't believe the Lord sends anything to us that we cannot bear. The stronger we are, the heavier the load, at times. But I don't believe God sends or allows these circumstances to us in order to break us. It is in order to shape us and bring out our essence. I wish it were otherwise but I have never seen where continual happiness and placidity makes us better people. It always appears to be the hardships we undergo that make us MORE. And so we learn in this way about ourselves and God, and then how to help others.
The people I speak with stay in my prayers. I feel supportive of them as they go through each day. And I want them to know that nothing is forever, that happiness does come after the pain. This I absolutely believe.