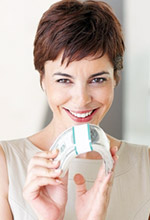 Libra: Your Money Forecast for September 23, 2012 – September 22, 2013
Money is a major theme in your forecast for the coming year. Knowing how to navigate upcoming transits can help you take advantage of financial opportunities and avoid fiscal miscalculations. Do you want to make this a fruitful year, Libra?
From September 2012 through September 2013 there will be a lot of activity in your money houses. For instance, of the three Mercury retrogrades in 2013, all of them occur in water signs—Pisces, Cancer and then Scorpio—and you have all of them in your money zone. Not to worry though, let's use astrology to help you keep your books balanced.
2012 Highlights – Basic Budgeting
September 2012: All through September, budgeting will be your priority—what you earn versus what you spend.
October 2012: There will be discussions about finances thanks to Saturn and Mercury in your second house. A New Moon in your sign on the 15th brings luck and energy not just this month, but for the 12 months ahead. The October 29 Full Moon brings good news related to money matters involving others.
November 2012: A solar eclipse on the 13th gives your earnings a boost, and a lunar eclipse on the 28th brings more good news related to publishing and/or foreign travel. Venus will be in your sign through the 21st, giving you extra charm and also an urge to splurge. However, the last Mercury retrograde of 2012 takes place from the 6th through the 26th—watch expenses, especially related to travel.
December 2012: Saturn in Scorpio brings up questions about money—how you budget, if you budget, if you like what you do for a living—it's all part of the Saturn trials. Then Venus comes along after the 15th to smooth things over, at least for a little while.
2013 Highlights – More Budgeting, More Balance
January 2013: The New Moon on the 11th could bring you happy news, possibly career related. Luckily Jupiter in fellow air sign Gemini goes direct on the 30th, opening up opportunities that could translate into cash.
February 2013: Spread the word if you're looking for new work after the 5th; just make sure to get it done before the year's first Mercury retrograde from the 23rd to March 17. Saturn turns retrograde on February 18. Double check your work before handing it in. Silly mistakes can be costly.
March 2013: A New Moon in Pisces on the 11th should bring an opportunity to make more money at work. Mercury turns direct in Pisces on March 17. Don't spend what you've yet to earn. See what's ahead for you these next few months. Get a detailed fall money forecast with astrologer Psychic Heather ext. 5064.
April 2013: There's a lot of action in your house of shared resources this month. Perhaps it's an unexpected tax break. When the lunar eclipse occurs on the 25th, you'll be thinking about ways to save money or the need to make more.
May 2013: Two eclipses occur this month. The solar eclipse on the 9th in Taurus puts another spotlight on shared money. This could mean good news related to taxes, mortgages, insurance and the like.
June 2013: Jupiter conjuncts the Sun on the 19th; buy a lottery ticket. Your career house is stacked, but Mercury will also start to retrograde. Promote your work to the boss, volunteer for a travel assignment—just act in the days before June 26 or wait until July. Get a money forecast of your own with astrologer Psychic Casey ext. 5385.
July 2013: Mercury is still in your career house where it will stay until August 8 and end its retrograde period on July 20. Along with Mars, Jupiter and a New Moon all in the same house this month, you are unstoppable, and Saturn in Scorpio also helps.
August 2013: Venus enters Libra on the 16th, and since Venus is home, her creativity thrives. Your creative side thrives and others will soak up your ideas. If you make your money in a creative field, getting new clients should be effortless.
September 1 – 22, 2013: Venus remains in your sign until the 11th and then moves into Scorpio and your career house. You'll be beautifying your surroundings at work and simplifying procedures. A full Moon on the 19th could make work intense.
We've pinpointed highlights that lead to financial success in the year ahead. Consulting an astrologer can give you even more insight.