Your First Weekend Horoscope of the New Year!
We welcome the new year with prayers and wishes for peace, love and happiness! This weekend (the first of many) starts us off with a romantic vibration via the Aquarius Moon flowing into a Pisces Moon from Friday to Saturday where we benefit from the spiritual energy of both signs. More parties keep the fun going! 2014 holds some amazing events in its universal hands! Here's your Weekend Horoscope.
Aries
First you get attention, and then you put your charming spell on those who surround you. Magic happens in your world this weekend as love and creativity flow from every pore in your body. Get plenty of rest Sunday night so you are ready for the week ahead.
Taurus
Practicality and strength enhance your being as you proceed with plans to help a friend. There is a reward for your hard work at the end of the day, so do not begrudge anyone your abilities.
Gemini
Your wave of success has peaked, so now is a good time to get some rest. Another wave of high vibrations will be available to you to ride again soon. Loved ones need attention and this weekend is the prefect time to share your love.
Cancer
Good mood alert! You're happy to be alive and working your mojo by cooking up some great food for friends and family. This makes the next few days super positive. The cookbooks you got as a gift pave the way for a feast featuring many cultures.
Leo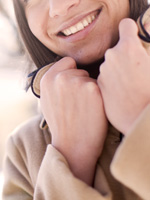 Center stage is waiting for your arrival! This is one of those times where your shyness gets put on the back burner and you shine. It's okay to show off your talents and wow the crowd.
Virgo
Having to work this weekend is okay with you. The raise coupled with the love of your job is what turns you on. There are projects that need your attention and because no one is around to bother you, you can work in peace with focus.
Libra
Communication highlights whatever you do and wherever you go. Listening to what others say and using your ability to make intelligent decisions and sound judgments make you the go-to person this weekend.
Scorpio
Calming your nerves with meditation and music brings joy into your life. Acting from a place of serenity enables you to help others see the light. There is a reason your gifts are acute this weekend—use them freely.
Sagittarius
You inspire family and friends with your creative nature. Gathering at a restaurant for an evening meal gives you the platform to share a new idea. Speaking from your heart stirs emotions, making everyone feel motivated.
Capricorn
With a new business underway and the energy of loved ones, you cannot help but smile. Pets and a close family member need your attention as you ease the aging process with your love and kindness.
Aquarius
Like a shining star, you light up whatever environment you enter. If you keep your influence in mind and work from your highest self, not only will you feel good, but you'll also pave the way for others to feel good.
Pisces
A song inside your head will not stop playing. It is a sign that you will see the person who put it there in the very near future. Take note of the spiritual energy and your thoughts. Manifesting your dreams comes naturally.