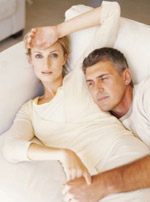 Answer the following:
Do you know what mood a person will be in before you encounter them?
Do you get sad when you are around another person who is sad?
Do you become really happy or excited around another person experiencing the same emotion?
Has anyone ever told you that they just feel instantly calm, at ease, or even safe when around you?
Do you hate crowds, graveyards, or hospitals because of the feeling or feelings you get?
If you've answered "yes" to most of these questions, your empathic ability is at work. You probably fall into one of two different categories. You're either generative or receptive.
A receptive Empath picks up the feelings and emotions of others. These people experience immense difficulty hanging out in large crowds. They feel assaulted by the emotional energy of so many people at once. Receptive Empaths make phenomenal counselors, since they usually tune right into what another person is feeling. They're also capable of truly understanding them.
A generative Empath does the reverse. They can take the mood they're experiencing/feeling and foist it on others. They can actually make others feel their feelings. This is quite useful when a person is going through a crisis or is very angry. Someone who is a generative Empath, if capable of remaining calm, is able to generate that feeling outward, so others may feel it, too.
Which one are you?