Here we go into the holidays again, back to our childhood homes… which just might be invaded by our family members! We tend to accept this as fact, and don't challenge the "traditions" of the holidays, or the habits formed by families in order to "be together" for the yearly celebrations. This is wonderful if you enjoy it! Many of us come from homes and families of origin that are not healthy, and have some negative behaviors. We are not happy to be exposing ourselves or our children to these toxic behaviors, and are feeling as if we are stuck. But…
1. You are not stuck. You may be avoiding dealing with an issue that brings you, or your loved ones, harm due to a learned behavior. When we're dealing with our family, we tend to go back to the behaviors and attitudes of the child that we were dealing with the dynamics of older siblings, mom, dad, grandparents, aunts and uncles! It's time to think this through! Sit down and contemplate what it is that is being arranged, and decide what your boundaries are. Where you stay, how long you stay, and what situations you are not willing to be involved in are all factors you can adjust.
2. You do not have to do what they tell you to do. If you are an independent adult you no longer have an obligation to ignore your own needs in order to keep peace. Be strong and tell them that you prefer to stay in a motel, or that you will be going home that same day. You can control what events you attend even if you DO stay in a family member's home. Set up your own schedule based on what feels healthy for you to do, or healthy interactions. Then book your time as you feel needed in order to avoid stress, and keep strong.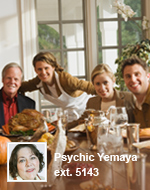 3. A brief visit still counts as a visit! You CAN limit the time you spend during certain events, for instance, if everybody gets drunk on Christmas eve and acts up… don't be there until Christmas day, or plan on a visit one week before the holidays. Once you sit down and go over what's expected of you, and what you are comfortable with, it will become clear what needs to change. Then the question becomes how to make that happen!
4. You don't have to live up to anyone's expectations! Accept the fact that you are not going to be able to please everyone and be happy yourself. Choose the events, time and activities you're willing to participate in, then choose the person that needs to be notified of this. Call if you can; if not, write or use e-mail to let them know what you're going to be "able" to do during the holidays.
5. No one can hurt your feelings without your permission. If you accept that they will be less than happy, and that you need to do this for your own survival of the holidays… it's done and over, and a new tradition is being taught. Healthy holidays!