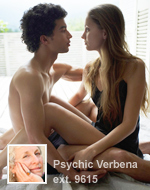 While the process of manifesting your dream partner requires – and is unquestionably worth! – the investment of time, creativity and energy, the list of the actual steps to take is short and sweet.
1. Clear Away Clutter
All of us have junk in our psychological closets which can make manifesting a dream partner difficult, if not impossible. This old, unexamined junk can range anywhere from remnants of your past to flawed assumptions about what a dream partner can do for you, or what qualities you really want in that partner.
For most people, the initial list of qualities for a dream partner is inspired by what they don't want, and what they've been taught to want by family, friends, advertising and the latest self-help books.
The best and simplest (but not necessarily easiest) way to get down to what you truly desire is by listing all the things you usually have in mind when you think of your dream partner, leaving plenty of room for notes. Let's say your first item is "must have an income equal to mine." Once you've written it, ask yourself "why?" Write down the answer. Then, look at the answer and ask yourself "why?" again. Write it down, and keep going until you reach the true emotions and the most basic desire that you want to satisfy.
When you've gotten down to the true desire, you'll feel freedom and relief, not tension and worry.
2. Look in the Mirror
Once you have your list of the deeper qualities you're looking for, take a good look at yourself. If you don't already have all the traits, or traits complimentary to those you listed for your dream partner, then your next step is to begin developing them.
Your dream partner may be the one who brings out the best in you, but it's not their job to fill in for your lacks, to provide qualities and strengths you haven't developed yourself. A dream partner's job is to help you grow, not make you whole!
3. Stop Pushing
The quest for your dream partner should be a journey, not a project, and one of the best ways to approach it is pretty much the same way you'd approach a much-anticipated trip. You figure out what you want to do and see, and how you want to get there. You make sure you have packed everything you need to make the journey pleasurable. And once you're on your way, you leave the lists behind and enjoy the moment.
So many people see each exploratory date that doesn't turn out to be The One as a failure, and as a result feel frustrated, discouraged or frantic. You want someone to spend the rest of your life with. A few more months, or even years, is a comparatively small investment.
4. Kiss Lots of Frogs
There's wisdom in the old fairy tale-inspired saying, "In order to find your handsome prince you have to kiss a lot of frogs." You can't tell at first glance whether or not the person you've just met has the qualities you need, and you'll benefit from investing enough time and genuine interest to truly connect to who's beneath the superficial qualities.
Whether they're charming and attractive or rumpled and shy, they (and you) can always add to the richness of your lives by investing real attention and awareness in the time you spend together.
5. Don't Jump to Conclusions
It's fatally easy to mistake intense chemistry for love. Current notions of romance encourage us to think that because we feel connected, or comfortable, or incredibly turned on by someone, it must mean that this person is The One.
Before you decide, ask yourself these things: Is the other person already working on personal growth? (You want a partner, not a project!) Are you better together than you are apart? Do you both consider the partnership as important as your individual needs and desires? Do you support each other's growth?
6. Have Fun!
Your attitude colors your results. If you're deadly serious about your search for the dream partner, you'll get deadly serious results. If you really get into it, like a kid with finger paints, savoring sights, sounds, textures and results, no matter how crazy, you'll attract a partner who can join you in finding just that kind of delight in each and every one of your moments together – a powerful foundation for a living, growing and long-lasting partnership.