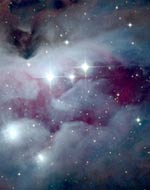 Dates for Sidereal Zodiac Shift; Thirteenth Sign Added… Traditional Astrology Unchanged
This week's shocking news is that the dates of the sidereal zodiac have shifted, in order to more accurately reflect the positions of the stars in the sky. This phenomenon – known as the Precession of the Equinoxes – has been known of for centuries, but mainstream astrological information hasn't been updated to reflect it (until now). In brief, the position of the Earth to the constellations changes slowly over time, meaning that the timeline of when astrological signs fall on the earth changes as well. (This information has been reflected in Indian astrology for centuries.) In addition, a thirteenth zodiac sign – Ophiucius – has been added in between Sagittarius and Scorpio.
However, it should be noted that this doesn't affect the traditional – or Tropical – zodiac, which is calculated based on the seasons. So don't worry – your traditional zodiac sign hasn't changed, at least by Tropical standards.
The alterations affect "Sidereal Astrology," which is the Hindu system. This maps out the signs against the actual changing skies… Indeed astrologer Susan Miller told ABC news: "The constellations don't suggest what's coming up, it's the planets. The constellations are a measuring device."

CNN confirmed that if people adhered to the tropical zodiac – which if they're a Westerner, they probably did – absolutely nothing had changed for them.
What do you think? Are the new dates valid? Will they change how you see the zodiac?