Breaking up is hard to do no matter what anyone tells you. The last goodbye may not end with a kiss, cry, or forlorn goodbye. The relationship just may be over, done, and gone. Here are thirty signs or reasons why people break up.
1. No time for serious dating, but plenty mating. Some people can't handle commitment and will seek to run from it. No matter what you do, I just want to get temporarily comfortable and cozy with you.
2. A need for change or new things. It can be blond, brown, or brunette. Something better always comes next and when you least expect.
3. Distance, lifestyle, or compatibility. Tea or coffee is not for me and no one is going to tell me who I should be.
4. Lack of physical attraction or connection. You looked good with make-up on, but not so much when it's gone.
5. Not meeting each other's expectations. I thought you enjoyed movies on Friday nights. However, I didn't think it meant a trip to New York and a first class flight.
6. Relationships are too expensive. Too many tender grilled steaks really can cause heartbreak. No sweet dessert unless you pay first.
7. Someone else is better than anything else. Too immature to be sure, so variety ensures the best pleasure.
8. Your love does not meet their definition of love. My love isn't like your love and I've had enough of your stuff.
9. Missed phone calls/communication. I called when you were out and that is not what I called about. I can hear you, so please don't shout.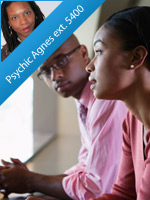 10. Rescheduled or missed dates. Although I'll be late, I certainly don't mind if you wait.
11. The family isn't ready to meet you. I am not close to my family and they may not think you are the one for me.
12. Everything is your fault. You've done this and you've done that. I've done nothing and you still attack.
13. Little truth, many excuses, and former lovers. My ex-lover is still my friend. The relationship is over, but friendship never ends.
14. Children from a pre-existing relationship. My children don't like you; therefore, we are through. What do you expect me to do?
15. Religion, faith, belief, or customs. My religion does not allow for exceptions or provisions. I've had to make a tough decision.
16. Education (Not Enough or Too Much). I went to Harvard and you went to Yale. Somebody might be able to tell.
17. Status, class, and other things that shouldn't matter. I am a secretary and you are a CEO. Just where did you expect this relationship to go?
18. Alcohol/Drug Abuse and Substance Misuse. How much more can I take if you can't think straight or participate?
19. Partying all the time. There's a new club in town. I've got to get around and party downtown. You'll need to guess where I'll be found.
20. Laziness. I'm too tired to go out to dinner. I need to eat less and become thinner.
21. Cheating. It's not cheating if it has no real meaning.
22. Emotional instability and crazy-making behavior. I don't need you! I need a therapist.
23. Wounds that haven't healed. My heart is torn apart; therefore, we must part.
24. Cats, Dogs, and others pets. My dog will never leave my side, but you'll run and hide.
25. Missed Celebrations/No Invitations. I'll ruin my cousin's wedding because you take too long to get ready.
26. Hurting before getting hurt. You might hurt me, so I'll need to let it be.
27. Not enough room for two of us. My landlord says I can't have a roommate or pay the rent late. He even knows my pay date.
28. Entry only through the back door. My friends hang around the front door and they don't want to see me with you anymore.
29. Gossip, rumors, and frailty. I can't take all the negative things people say. You always let rumors get in our way. I must protect myself and walk away.
30. No Marriage Ever. You are beautiful, sweet, kind, and clever. However, I don't think marriage will make my life any better.
Yes, I guess this article is a bit tongue and cheek, but I think you can feel when a love is not complete. People will come up with many things to do or say when they simply want you to go away. Don't be afraid to let go. The greatest love may be the one you don't know.