Heartbreak is a difficult thing to overcome, but with these 30 ideas the path to getting over your ex and recovering is much easier.
Letting Go One Step at a Time
Falling out of love is hard to anticipate. No one looks forward to emotions being made to stop, disappear, or wait. It can be difficult to let go when a heart yearns for its mate. However, it's best to get over and beyond the painful hurt and emotional ache before it becomes too much to withstand or take. A broken heart heals when the mind becomes free.
Here are thirty steps which can help lead to recovery and the wisdom of self-discovery.
1. Make the decision to be strong if you or a mate feels the love is wrong and determines it is best to move on.
2. Accept and appreciate your worth as you are deserving of more than hurt.
3. Focus on your own happiness and peace of mind while understanding the pain of heartbreak will give way to time.
4. Keep yourself busy and productive without being impulsive.
5. Go out on a date! Do not allow heartache to make you wait.
6. Lean on your family and friends until the longing ends.
7. Remove from your sight and mind everything your ex-lover has left behind.
8. Find a means of relaxation to lessen the frustration. Make plans to take a vacation in a peaceful location.
9. Don't call, text, or email the person who has hurt you. Avoid all contact until you are with someone new.
10. Do not make plans or attempt to reconcile after your ex has long gone and you've been apart for a while. Get personalized advice, contact a psychic today!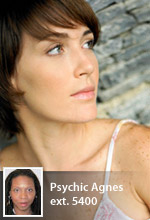 11. Gather your confidence, use it as a form of recompense, and exercise the benefits of common sense.
12. Strongly maintain your physical appearance and emotional adherence.
13. Do not ignore the way you feel. Allow yourself time to heal. Determine your own purpose and will.
14. Take full responsibility and control of your mind, body, and soul. Find new objectives and set future goals.
15. Ignore the wishful thinking that isn't worth believing or seeing.
16. Seek and find comfort on your own while you are alone. You'll love again. Take the time to be your own best friend.
17. Keep your pride intact and accept the facts. Every relationship does not need to have a lasting impact.
18. Recognize that your ex wasn't that "special" someone and refuse to allow yourself to come undone.
19. Live, eat, and sleep well. Turn the relationship into a funny story to tell.
20. Recall the things that annoyed you about your ex and remember they weren't perfect.
21. Count your blessings and be thankful for the all that is good in your life. A break-up may have saved you from future hardship and strife.
22. Connect with your sense of spirituality and lovingly embrace your reality.
23. Do not be afraid to cry as the tears will help you to say goodbye.
24. Start each day with a plan for means to cope. Keep your spirits in good hope.
25. Believe in your ability to find true love. It is not necessary to accept anything that's less than enough.
26. Ignore misery and find better company. Do something that doesn't require deep thinking. Watch a movie or go out dancing.
27. Determine your relationship needs and plan on how you will succeed.
28. Give your attention to the people you love and the people who love you.
29. Do not blame yourself because a relationship did not last. Some people are meant to be part of your past.
30. Appreciate everything you've experienced and learned from the relationship. Even heartbreak has its role to play. It lets us know when we should let go, give up, and walk away.
Heartbreak doesn't feel good! It's one of the things in life that most of us would change if we could. The thirty things I've written here worked for me. However, I must admit that it wasn't consistent or easy. Sometimes, I got them all right! Sometimes, I got most of them wrong when my heart refused to go along. I do hope my goofy words can become something you've understood and heard. If anything I've written can help someone out, then you've gotten what this article is about. We are all doing the best we can. It's simply human.