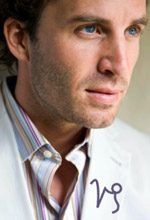 Learning to understand a Capricorn is paramount if you intend to date or think you may fall in love with one. They desire class and style.
Catch the Eye of the Sociable Capricorn
If you're successful, ambitious and love a good laugh, you may have just caught the eye of a sociable Capricorn. Of course, that's not all it takes. Capricorns love status, class and style, not just for themselves but also for those they'd consider dating. It doesn't mean you have to come from money, although it wouldn't hurt.
No worries in that department though, because Capricorns are hard-working. While symbolically, goats climb mountains; Capricorns shoot for Mount Everest. They will always do well, because they must always keep trying to attain that goal, and the next one, and the next one. There's always a slight, underlying angst they feel inside.
Dating a Capricorn
While dating, you may not see each other that often, unless you're willing to wait up long hours while they work the night away. Your times together, however, will be spent eating fine foods in intimate places, getting to know each other in a proper way. That's not to say that they don't love a good laugh, though. Capricorns can be quite witty and sociable, as well as fun-loving. Once they see you "get" them, and they consider you someone they could easily show off to family and coworkers, you're well on your way to a serious relationship.
"Relationships magnify the human experience." – Quinn ext. 5484
Bringing Out Their Naughty Side
Picture yourself bathed in diamonds (they could be fake, but they better look the part), wrapped in nothing but a sexy overcoat (or a fabulous fur, if you're not opposed), some sexy (and expensive) lingerie, hot heels and a naughty smile. You show up unexpectedly at his office, because that's likely where he'll be, and you can bet he'll drop that conference call in a hurry. Capricorn would work all day if you let them, but kinky surprises like this is what will hook them, by bringing out the more unconventional side of their personality. They love the quintessential "lady in the parlor, harlot in the bedroom." Well, that is, if the lady is classy and stylish like Jackie O and the harlot is wearing Chanel.
Love a Capricorn
Love, as in romance, may need a little jolt once in a while. Always share something funny to tickle their spontaneous sense of humor. Capricorns aren't cold, they're focused. They'll always be focused on making your life together a comfortable one. As your significant other, they're dedicated to the wellbeing of you both as a couple. Hopefully, their chart is touched with other warmer signs that will emphasize the depth of love they can be capable of.
For Capricorns, love is not the end-all, be-all it may be for others. Capricorns have been known for sometimes partnering for somewhat less-than-altruistic motivations, such as money or status. But Capricorns are capable of love. If you provide them with the perfect mix of respect for their work, reminding them to play occasionally, and cheerleading their ambitions, you could have a loving, faithful partner for life who will likely provide you with a fruitful future.
"In order for a marriage to last, it had better consist of two very secure people." – Jesse ext. 9027