Psychic Liam says that some men just yearn more for the security and tight boundaries that a strong and powerful woman can offer. Learn if you're attracting these needy men and what you can do to change it.
Beware the Parasitic Man
Kathryn from Longmont, Colorado asks:
Your recent post on California Psychics hit a note with me. It could not have been more concise if you wrote it on a Post-it note and stapled it to my forehead!
My question is: Is the opposite true? Am I attracting needy, broken down men, because I am a self-sufficient, strong female? I have suspected this, and welcome your opinion.
Liam's Response:
Greetings, Kathryn. Your question can be approached from many different angles, any one of which would be thought provoking. Actually, it puts me in mind of some of the female clients I have who hail from Russia and Eastern Europe. Upon immigrating to the US, these poor women find themselves utterly lost and astounded by the childish habits of our indigenous male. Indeed, it could be surmised that from the advent of industrialization, most males in our society have been intentionally kept weak and needy—particularly on the emotional level. However, when considering this phenomena, it must be remembered that men and women look for very different traits in what they consider to be top of the line mates. Women seek men with advanced degrees, status, social accolades and access to money. Men seek youthfulness, sensuality, physical attractiveness and sexual expression as a general rule. In other words, if a woman chooses to arm herself with intellect, status and wealth as a tool to luring the typical Western male, she's going to be in for a very rude awakening.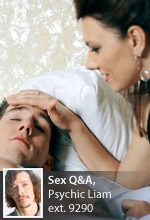 Now it might seem to follow that a needy, "broken down" man would naturally gravitate toward a strong female, and I certainly agree that on a subconscious level that trend does seem evident. Some men just yearn more for the teat of security and tight boundaries than others. And if the fellow is not by nature a novelty seeker, he might surely be drawn to women who are of a stronger and more self-sufficient temperament. Women of means have to be very careful of this sort of fellow, for a particularly nasty subdivision of the type is the ever growing breed called the "parasitic male" who prowl the Internet and the clubs, searching high and low for women like yourself. These are the ones who are always "in between projects" or "looking for backers" for some deal or other or are "trying to break into" acting or modeling or some such thing. They're always quite charming, often good-looking and completely endearing sorts that you must avoid like the plague.
The sad truth is, no matter a woman's status or personal strength or whatever, most men she will encounter here on a level playing field will be a bit lacking in some department. We have no real rites of passage in our culture for our young men to clue them in to the fact that it is time for them to take the mantle of manhood. Our hunting rituals are growing obsolete and our tribal male aspect all but dead. But before you despair completely, remember that the mating ritual hasn't always been about the male being above or even equal to his mate right from the start.
There is the very old and deeply rooted archetype of the Conquering Hero. You know the one. He's always a kitchen boy or the youngest son of a peasant widow or some such thing. And in order to win the highborn princess, he must undergo a great quest beset with danger to save the kingdom and often the princess herself. If he wins, then he proves himself worthy to mate the royal maiden, and perhaps even become king. The point is, in all of those stories, the boy becomes a man for the sake of the lady. The process of slaying the dragon or facing the Black Knight takes him into his deepest fear. It forces him to go beyond himself for the sake of another. Sometimes it means even a sacrifice so great, that his own self… his own life… is of no consequence. When the hero makes his journey, he learns to put others first, and in doing so he becomes a man. Only then does he obtain his desire. Only then does he get the girl.
We have a lot of young squires in American culture; a lot of warriors in waiting. What we need is more women to think of themselves as prizes worth fighting for… worth growing up for… so these poor fellows will know what they have to do to get a worthy mate. In any case, don't be so quick to cast off the ones who appear weak. There might be a hero just waiting to happen inside them.
Do you have a question for Liam? Ask Liam your question now.