What's Your Number for Personal Power?
Your Power Number also known as the Goal/Reality Number reflects the energy available to you to build your career and to accomplish your goals in life. In other words, it's how you make a difference in the world and find satisfaction in life.
To calculate your Power Number, first use your birth date to find your Birth Path Number:
Example: August 4, 1961 = 8+4+1+9+6+1 = 29. Break that down to 2+9 = 11. Further break that down to 1+1 = 2. Your Birth Path Number is 2. Now, calculate yours.
You then calculate your full birth name as it appears on your birth certificate, applying a numeric assignment to each letter and adding them together.
Letters to number are this simple:
1 A J S
2 B K T
3 C L U
4 D M V
5 E N W
6 F O X
7 G P Y
8 H Q Z
9 I R
Example: Barack Hussein Obama II =
[Most modern systems disregard Jr., II, III, etc. as part of the name.]
Barack: 2+1+9+1+3+2 = 18, 1+8 = 9
Hussein: 8+3+1+1+5+9+5 = 32, 3+2 = 5
Obama: 6+2+1+4+1 = 14, 1+4 = 5
Next, take all the numbers together: 9+5+5 = 19, 1+9 = 10. His Destiny Number is 1 (Zero doesn't count.). Now, calculate yours.
Combine your Birth Path Number and Your Destiny Number to get your Power Number. Make sure it is reduced to a single digit (same process as above). You should reach a number from 1 – 9.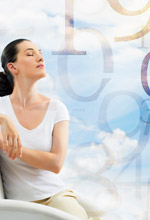 To calculate your Master Number, take the two digits from the second to last step of calculating your Destiny Number. So in the example above, the Master Number would be 19. It could also appear as 19/1.
As master numbers 11, 22 and 33 are considered very important numbers in numerology and are often referred to as 11/2, 22/4 and 33/6. People with these numbers have a special ability and challenge to fulfill and are often quite significant figures in life.
Are you feeling out of alignment? Talk with numerologist Yasmina ext. 5358 to understand what's going on.
Power 1: You are action-oriented and highly focused on your goals. Others count on you for protection in difficult circumstances. If you are a 10/1, you are more focused on the structure that makes things happen. If you are a 19/1, you integrate a way of life that is ending with the new one beginning.
Power 2: You are the person who must bring opposing people and groups together to find a common ground in order to bring success. You think about special gifts and how they might work to connect with others. This is particularly emphasized with those have an 11/2 vibration.
Power 3: Creative flow is essential to your success in life. This may be the flow of life as a loving mother or father, a devotion to the arts, or a dedication to the bounty and beauty of our planet. Rebirth is part of your success story through your inventive efforts that recreate a part of you.
Power 4: You love composition and revere the important structures of family, organization and government. You are practical in your approach to these forms of life and are effective working in a material way to serve yourself and others. Those with a strong 22/4 are often extremely powerful individuals in business or government.
Power 5: You success story is through being the innovator, the improvisational actor in the theater of life. You shine among friends with your unconventional approach and can be incredibly successful when you manage these talents well. If you have a strong 14/5 or 23/5, you have a talent to reinvent yourself to meet any situation at hand.
Power 6: You are devoted to relationships in all forms. You are beloved for all that you do as a lover, a parent, a nurse or doctor—someone who creates in a hand's-on manner. If 15/6 is strong in your numbers, you are required to let go of others, who return with greater love. The 33/6 vibration brings very selfless teachers who can master life.
Power 7: You are constantly creating intellectually and bring whole new ways of thought to others. You may find your calling as a spiritual leader or other vocation known for deeper and higher thought. Your illumination of others requires breaking old thought patters, particularly if 16/7 is strong for you.
Power 8: 8 is a highly desirable, beloved number to the Chinese culture. Seeking and achieving this power number requires that you recognize and become a part of the eternal flow, as 8 serves as the symbol for eternity. This is often the number of great leaders. Those resonating to the 17/8 can find incredible joy in life.
Power 9: Your Power Number offers you awareness of wholeness as a human. A particular stage of your karmic path is nearing completion. You achieve this by enlightening others through your personal experiences. If you have a strong 18/9, you may experience a "dark night of the soul" just prior to an amazing new life.
Need to get in touch with your intuitive side to better surf life's patterns? Chat with TeriLynn ext. 9625 now!