Your sign in Tibetan Astrology is different than that of your Sun sign, demonstrating again that there are different types of astrology.
Your Animal Year and Element
If you met a Tibetan, they would be more interested in the animal and element signs of your birth year as an introduction to you and your life path than they would be in your Sun sign. Most of Tibet's astrological interpretations are based on Chinese astrology, and its practical techniques are from the astrology of India. Tibetan astrology is most interested in the relationship between the Sun and Moon for its forecasting and Daily Practice Calendar, along with their ongoing element and animal cycles that repeat every 60 years. To find the animal and element of your birth date, use the table below as it is related to the years familiar to Western cultures.
"Your astrological chart is the map that you are given at birth as your personal outline of your life's possibilities." – Psychic Charrmayne ext. 5058
By the table below, you can see that we have been in a Water Dragon year and are moving into a Water Snake year on February 10, 2013. If you are born during or close to the month of February, the date change varies year to year since their cycles aren't based on a Solar Calendar like ours. If you study further and sense that your animal or element is wrong, check the adjacent year. The Snake rules one of the four primary directions—South making it especially powerful. The five elements have a two-year influence, and the 12 animals have a one-year influence. These animals in both Chinese and Tibetan astrology are placed in a mandala/round-pie shape much like our Western zodiac, but they correspond to year, month and day cycles and the Moon rather than a Sun cycle year. If you count down six animals, you'll see the one that opposes your animal. As an example, the Pig opposes the Snake animal that influences 2013. These animals are the most challenging to yours, so those with a Pig birth year will likely find 2013 to be challenging as it offers opportunities. For those whose animal is Tiger or Monkey, this animal is She Shey from yours (count three animals either direction) which is also challenging. If you count four signs in either direction, you'll discover the Ox and Bird. These animals are called the Three Destroyers in Tibetan astrology.
"What more could you ask for? A science that not only helps you better understand yourself on the inside, but also helps with planning and event timing on the outside." – Psychic Joyce ext. 9598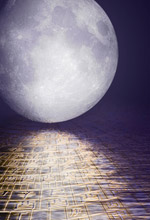 You should consider that creation/destruction is an ongoing cycle to those in Tibet and that isn't considered negative. It would be a highly creative year if your animal is Ox or Bird. Relationships are also considered in this manner. If you want an exciting, productive life, you might find yourself with one of your challenging animals as a partner. You'll likely find an easy, creative affinity with your Destroyer (to the Chinese—Three Friends) Animals. If your animal isn't mentioned here, you can apply the same count to the Dragon of 2012, and you'll find your animal among these. To the Tibetans, each element is an on-going process that interacts with the other. Interestingly, this is what our scientists have discovered is the truth about how our Universe works through Quantum Physics. The way the Tibetans use the elements is not really about relationships between humans, but they use it more to align the day of the month/week with the Nakshatras that you also find in California Psychics' monthly Vedic forecast. According to Michael Erlewine, a very well-known astrologer and student/practitioner of Asian cultures, the elements have an on-going production cycle: Wood absorbs—Earth, which removes— Water, which puts out—Fire, which melts—Metal, which cuts up—Wood. It also has an on-going destruction cycle: Wood burning creates—Fire, which leaves—Earth/ashes, from which we make— Metal that can be melted to flow like—Water, which nourishes—Wood. Tibetan Astrologers consider Buddhist Dharma, a way of approaching life, as the most essential part of their work. If you seek guidance from an astrologer priest/monk, he most likely considers astrology part of his practice. Priests develop their minds, and an important part of that is their intuitive nature, like our talented psychics.
| Element | Animal | Year | Year | Animal | Year | Year | Animal | Year | Year |
| --- | --- | --- | --- | --- | --- | --- | --- | --- | --- |
| Wood | Mouse | 1924 | 1984 | Monkey | 1944 | 2004 | Dragon | 1964 | 2024 |
| Wood | Ox | 1925 | 1985 | Bird | 1945 | 2005 | Snake | 1965 | 2025 |
| Fire | Tiger | 1926 | 1986 | Dog | 1946 | 2006 | Horse | 1966 | 2026 |
| Fire | Rabbit | 1927 | 1987 | Pig | 1947 | 2007 | Sheep | 1967 | 2027 |
| Earth | Dragon | 1928 | 1988 | Mouse | 1948 | 2008 | Monkey | 1968 | 2028 |
| Earth | Snake | 1929 | 1989 | Ox | 1949 | 2009 | Bird | 1969 | 2029 |
| Iron | Horse | 1930 | 1990 | Tiger | 1950 | 2010 | Dog | 1970 | 2030 |
| Iron | Sheep | 1931 | 1991 | Rabbit | 1951 | 2011 | Pig | 1971 | 2031 |
| Water | Monkey | 1932 | 1992 | Dragon | 1952 | 2012 | Mouse | 1972 | 2032 |
| Water | Bird | 1933 | 1993 | Snake | 1953 | 2013 | Ox | 1973 | 2033 |
| Wood | Dog | 1934 | 1994 | Horse | 1954 | 2014 | Tiger | 1974 | 2034 |
| Wood | Pig | 1935 | 1995 | Sheep | 1955 | 2015 | Rabbit | 1975 | 2035 |
| Fire | Mouse | 1936 | 1996 | Monkey | 1956 | 2016 | Dragon | 1976 | 2036 |
| Fire | Ox | 1937 | 1997 | Bird | 1957 | 2017 | Snake | 1977 | 2037 |
| Earth | Tiger | 1938 | 1998 | Dog | 1958 | 2018 | Horse | 1978 | 2038 |
| Earth | Rabbit | 1939 | 1999 | Pig | 1959 | 2019 | Sheep | 1979 | 2039 |
| Iron | Dragon | 1940 | 2000 | Mouse | 1960 | 2020 | Monkey | 1980 | 2040 |
| Iron | Snake | 1941 | 2001 | Ox | 1961 | 2021 | Bird | 1981 | 2041 |
| Water | Horse | 1942 | 2002 | Tiger | 1962 | 2022 | Dog | 1982 | 2042 |
| Water | Sheep | 1943 | 2003 | Rabbit | 1963 | 2023 | Pig | 1983 | 2043 |
"Your love life will reflect your astrological gifts, or those that you need to work on! If you know your exact time and place of birth when calling for a reading, your psychic can help you in understanding your map!" – Psychic Simone ext. 5346